Mermaid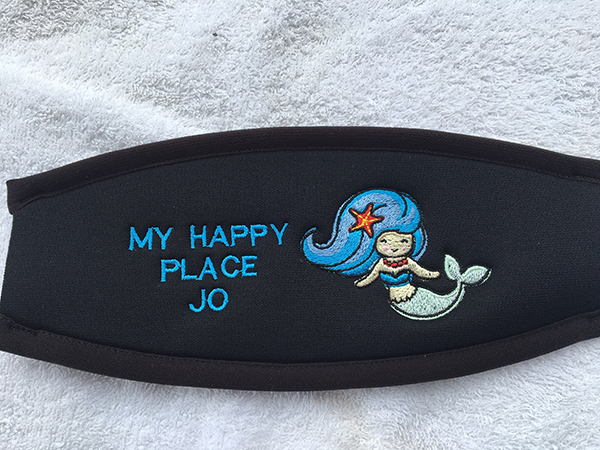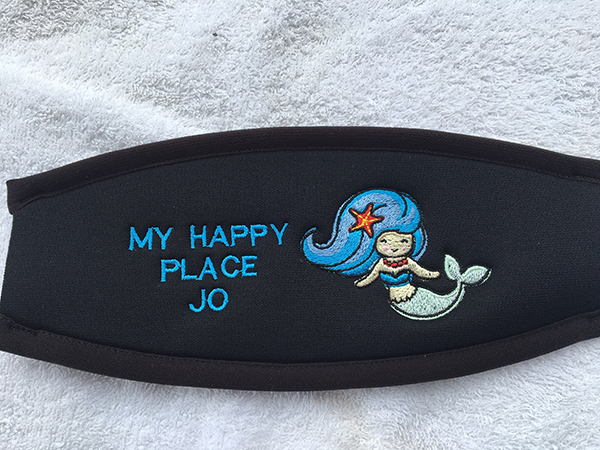 Mermaid
To enter your custom text (such as your name or anything else) Click "add to cart"
The first stories appeared in ancient Greece, in which the goddess Atargatis transformed herself into a mermaid out of shame for accidentally killing her human lover. Mermaids are sometimes associated with perilous events such as floods, storms, shipwrecks, and drownings.

You choose the mask strap to be a:
Thread through version, where you use your existing rubber mask strap and thread it through

A full mask strap which replaces your rubber one and is secured with velcro
Both versions will not just reduce the chances of hair entanglement, but also will mark your mask as your own.
Both versions are made from long lasting neoprene right here near Port Douglas, Australia and will be shipped to you anywhere in the world. Normal shipping time is 3 weeks from order placement, but in most cases we are much faster than that. As this is a custom made order there are no refunds.